3 New Altcoins To Watch Out For In 2018
by Avramis Despotis Jul 16, 2019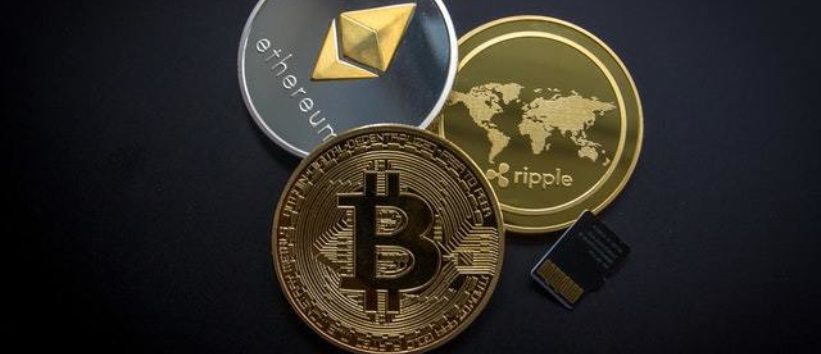 Bitcoin and altcoins have seen a fair bit of share of volatility recently. Prices have been fluctuating dramatically, setting everyone on edge. Traders with a decent crypto trading 101 sense are looking to go deep into this opportunity to fortify their positions or to diversity while prices are low.
With the turbulent times in the cryptocurrency market, many are too preoccupied with hedging their risks than to keep an eye on what's happening in the crypto communities. One thing to never miss out on is a currency that's ideally positioned to grow and become a profitable investment. This is excellent advice to add to one's repository of crypto trading 101 knowledge as the attention is away from 5 potential currencies that might be worth investing in now.
An underused strategy is to rotate ones portfolio weekly from one cryptocurrency to another depending on the market conditions at the time. This can definitely lead to higher returns on investment than just going HODL on Bitcoin, especially with Bitcoin's current low valuation.
Here are 5 cryptocurrencies to keep an eye on in 2018:
1) Oyster Protocol (PRL)
Oyster Protocol is a relatively new player in the game that's been making waves with its active community already. PRL is looking to attack a very interesting space that's been relatively untouched for a long time now: web hosting.
PRL wants to, very simply, bring a new way for website owners to make money. Currently, most websites generate money as a result of advertising revenue generated by ads shown on their website. The intention is to either replace ad revenue entirely or simply provide a new type of revenue stream.
This is to be done through code that website hosts can add to their pages which will use a tiny part of a visitor's free processing power to confirm transactions made on the PRL blockchain. The webhost is rewarded by PRL tokens generated this way, and the website visitors are rewarded by not having to fight their way through ads.
Online advertising is a gigantic, multi-billion dollar industry, so PRL is getting into a very lucrative space if executed correctly.
2) Unikoin Gold (UKG)
UKG is a cryptocurrency that's part of the overall Unikrn platform. The platform's bread and butter is fully licensed and accredited betting on E-Sports events, whether they be tournaments or individual matches. There are incentives for players, teams and organizers to be on the platform. The live-betting feature is especially attractive to potential gamblers.
Another big interesting factor for UKG is who's behind it: the project is backed by a famous billionaire entrepreneur: Mark Cuban himself. Known for his experience in sports as the owner of a NBA team and regular TV personality as an investor on Shark Tank, Mark Cuban's influence can definitely steer UKG into the right direction.
3) Bread (BRD)
Bread is an interesting name for a cryptocurrency, but doesn't rank among some of the more obscure names out there. Bread's BRD token was sold via the use of the ever popular ICO. The purpose behind the ICO was to secure funding to for the developers to build the Bread mobile app – which is essentially a cryptocurrency wallet for your phone.
Given the subpar quality of many other mobile wallets, Bread could be a real game changer if built well. The Bread app is already available for download, but can, ironically enough, only trade Bitcoin at the moment – not even it's own BRD token is supported.
Of course, the ability to manage more than just Bitcoin has recently been released, with the app now capable of storing BRD, ETH and a whole bunch of tokens using the ERC-20 protocol.