The 3 Best Forex Traders
by Andrew McGuinness Jul 16, 2019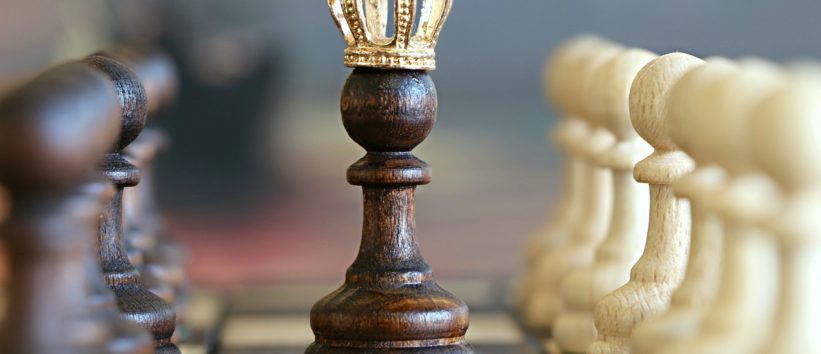 Whether you're just getting into trading, or have been doing it for years, sometimes you might feel like you're never going to catch a big break. Starting out as a trader is especially hard, because you're still getting used to the ropes of trading and trying to translate your theoretical background into real-world practice in the field. When it comes to trading, there is no easy way out, no trick to get yourself to the top, no cheat-code to become a success.
But the truth is, after you gain enough knowledge, put in hard work, and gain a considerable amount of experience and practice, there's no saying how successful you could become. If you are a forex trader or a prospective forex trader that needs a dose of inspiration, here are the top three forex traders and their inspirational success stories.
1. George Soros
Born in 1930, Hungarian-born George Soros escaped the country in 1954 during World War II due to the fact it had been taken over by Nazis. He fled to London where he first began a career in the field of finances.
He worked for Singer and Friedlander, and a couple of other financial firms before deciding to become an independent businessman by creating a business of his own. In 1970 he did just that when The Soros Fund Management was developed. Since its first establishment in 1970, about fifty years ago, The Soros Fund Management has achieved over $40 billion in profit.
George Soros was not known internationally until 1992 when, upon short selling $10 billion worth of pounds, he earned $1 billion profit. After this event, he was known as the trader who caused the Bank of England to rupture. The U.K. was actually forced to remove the money from the European Exchange Rate System because of the event that was later named Black Wednesday. George Soros is now among the thirty richest people on the planet.
2. Stanley Druckenmiller
A Philadelphia native, Stanley Druckenmiller, started a career in finances in 1977. He was a trainee within the department of management at a bank in Pittsburgh. Four years later, he was inspired to create a business of his own. His company, Duquesne Capital Management, actually managed George Soros' money for some time. His position within the company from 1988 and 2000 was that of portfolio manager for the Quantum Fund.
He published his own book about trading and the market in 1994, called The New Market Wizards. 2010, however, saw Stanley Druckenmiller closing his hedgefund. The 2008 economic crisis was the last crisis that he wanted to successfully conquer, admitting how draining it had become to maintain his success and reputation.
3. Bill Lipschutz
Alumni of Cornell University, Bill Lipschutz became a trader in the 1970's when he was still a student. Within his time at the university, he somehow managed to transform $12,000 into a jaw-dropping $250,000. After making one risky trade too much, however, Bill Lipschutz lost every penny. This experience served him as a valuable lesson on how important it is to consider risk and manage it properly.
In 1982, Lipschutz decided to further his education through an MBA degree. While doing so, he started to work for the Solomon Brothers. Soon, he began working in the foreign exchange department. This was right when foreign exchange markets started becoming popular with investors and the public. By 1985, only 3 years after first starting with the company, Bill Lipschutz was making $300 million in profit for the Solomon Brothers per annum.