Top 6 Digital Currency Apps
by Andrew McGuinness Jul 16, 2019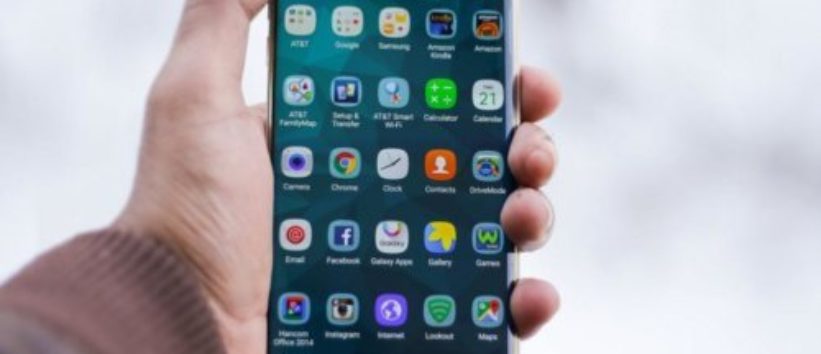 Digital currency has been blowing up lately, and for good reason. Not only is cryptocurrency changing the world of technology and the financial market for the better, it is allowing us the opportunity to take part in one of the most revolutionary events of the century. The future of currency is here, and the following six cryptocurrency apps are here to contribute to the revolution as well.
1. Coinbase
Coinbase is one the most popular digital wallets among cryptocurrency owners. It allows you to track the prices of a number of coins as well as recording your transactions in order to have access to them whenever possible. Coinbase in available in English, Korean, Polish, Portuguese, Spanish, Traditional Chinese, German, French, Dutch, Indonesian, Japanese, Italian, Russian, and Simplified Chinese. Coinbase is free if charge.
2. CryptoTrader
CryptoTrader helps guide you through your cryptocurrency transactions and exchanges. This app gives you the prices of coins in real-time. An extended history of prices is also available in order to determine patterns of inclining or declining value. The cryptocurrencies available on CryptoTrader include Bitcoin, Ethereum (Poloniex, Kraken, Bitfinex), Monero, Litecoin, Augur, Ripple, Dash, Steem, and Ethereum Classic. CryptoTrader is also free of charge.
3. Blockfolio
Blockfolio allows you to manage your cryptocurrency efficiently and effortlessly with access to your account and transaction information at your fingertips. You will also receive helpful alerts from Blockfolio on a regular basis in order to keep track of everything going on with your coins as well as the app. You are also able to make your own charts in order to analyse telling patterns in the market.
Blockfolio makes it possible to track the status of over 2,000 different cryptocurrencies including Bitcoin, Ethereum, Ripple, Litecoin, Dash, Zcash, Tezos, NEM, NEO, IOTA, Monero, Ethereum Classic, OmiseGO, SNT, Qtum, Stellar, DigixDao, Iconomi, Dogecoin, and Golem. It does all of this free of charge.
4. Coin Stats
Coin Stats is the easiest way to analyse the market for the current statuses of bitcoin and altcoins. Both market data and price data are available on this platform. You are able to choose from 30 fiat currencies in order to view prices on Coin Stats, as well as constantly track the prices of over 20 exchanges by registering for alerts. The app is available in English, Spanish, French, German, Russian, Dutch, Chinese, Korean, Japanese, and Armenian. Coin Stats is also free of charge.
5. CoinFolio
The best part of CoinFolio is its basic, straight-forward interface. This app is aimed towards those new to the digital currency market who could benefit greatly from a little bit of simplicity. CoinFolio is ideal for keeping track of your portfolio and its current value. You are able to check for the most recent losses or gains the coins within your portfolio have experienced. CoinFolio allows the usage of AUD, BRL, CAD, CHF, GBP, EUR, and JPY among others. This application is free of charge.
6. Crypto Pro
Crypto Pro is the closest cryptocurrency app to being a one-stop-shop. Not only does it support over 1000 coins, it provides you with information concerning the latest news about these coins. Alerts are also available concerning prices and exchanges, and there is a conversion calculator as well, ready to use whenever needs be. This is the only cryptocurrency application on our list that is not free of charge. To be fair though, Crypto Pro is worth its price of $4.99 and more.