FXTM's Ultimate Trading Formula Seminar and Workshop Hits Johannesburg
by Andrew McGuinness Jul 16, 2019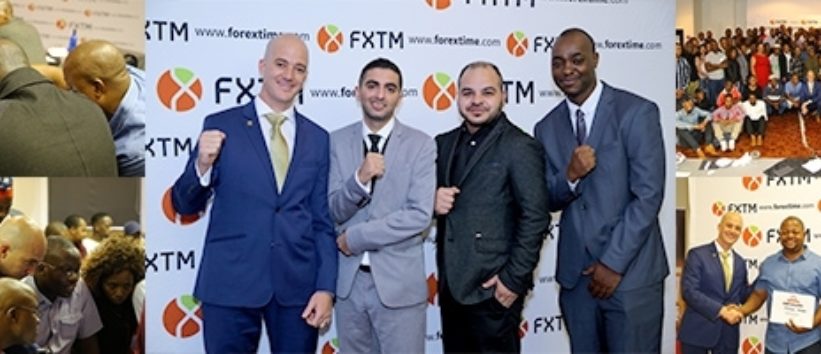 On Sunday the 10th December, FXTM's celebrated Ultimate Trading Formula Seminar and Workshop continued its educational mission at the Sierra Hotel in Johannesburg.
Designed for traders of all experience and knowledge levels, this one-day seminar allowed FXTM Trainer Jacques Nel the chance to share his considerable FX knowledge with participants from South Africa and beyond. Keeping the audience rapt with his unique and engaging teaching style, Mr. Nel covered a range of topics that included:
Forex Trading Revealed
Bollinger Bands Explained
Fibonacci Extensions as Take Profit Tool
Double Bollinger Bands Trading Strategy
Over one hundred traders and clients attended this unmissable, interactive event – testament to the quality of the FXTM education programme and Mr. Nel's expertise.
*All the material presented at these events have been approved by the Company's Key Individual, in accordance to FSB guidelines.

Read more here